What are the possible status of a subscription?
A subscription can either be active or paused. If it is active, the subscription is working and you will be notified if there are any changes in your monitored resource that match the filtering criteria.

However, if the subscription is paused it will not run, so you will not be notified. In case you have available subscriptions in your team, you can enable it by clicking in the bell icon.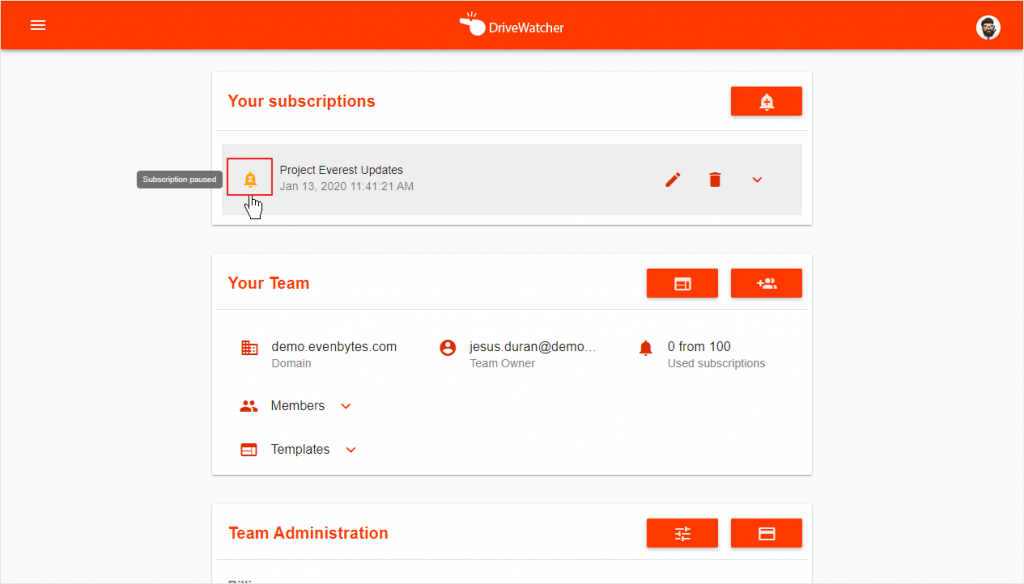 You will see a popup appear, where you need to confirm that you want to turn on the subscription and start receiving notifications.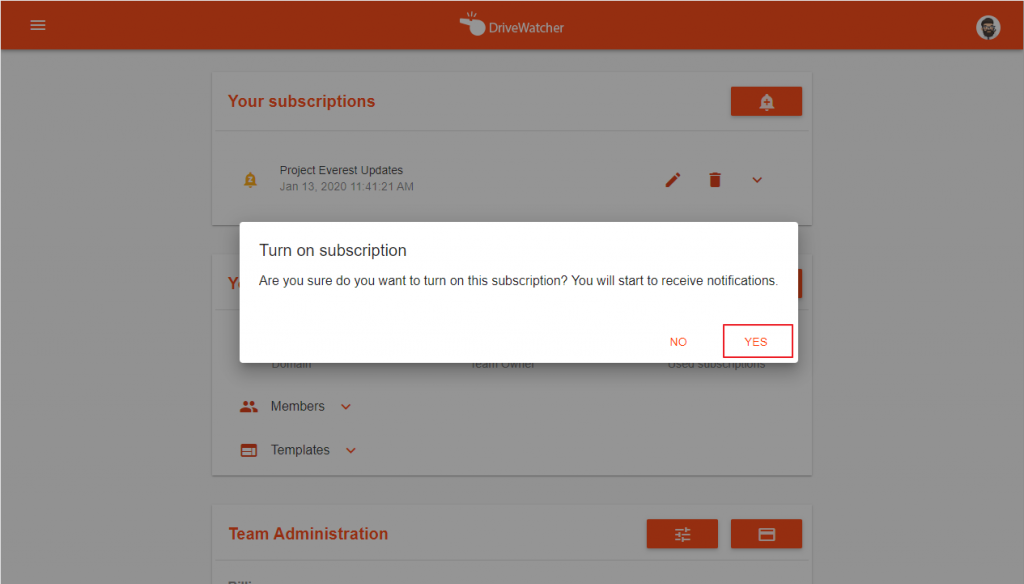 Now your subscription is back on, so you will receive notification as soon as there are some events in the resource you are monitoring!