How do I add a coworker to be notified?
If your subscription is configured to notify via email, you just need to add your coworker in the «Notification Configuration» section when creating/editing your subscription. You can add him either in the TO, CC or BCC fields. As soon as you start typing your coworker's email, a dropdown will show up and you will be able to select him from there.

Coworkers do not have to use DriveWatcher in order to be notified. You can notifiy whoever you want!

NOTE: In case your coworker does not appear among the results shown in the dropdown, you just need to add him as your contact in your Google account (you can do that in contacts.google.com). Then, he will be selectable in the dropdown.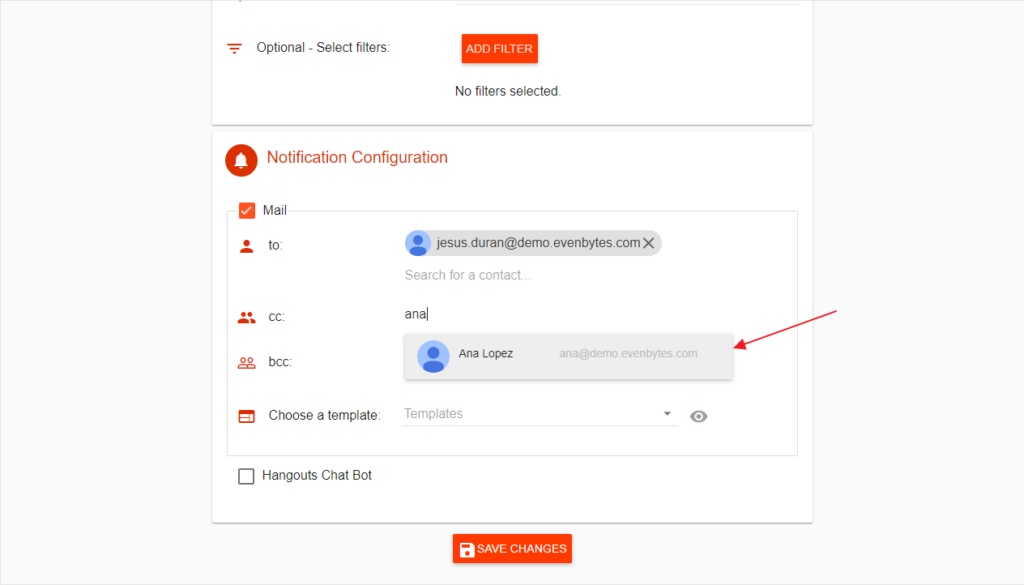 However, if your subscription sends notifications via Hangouts Chat bot, you need to follow these steps:
Create your subscription and select «Hangouts Chat Bot» in the «Notification Configuration» section.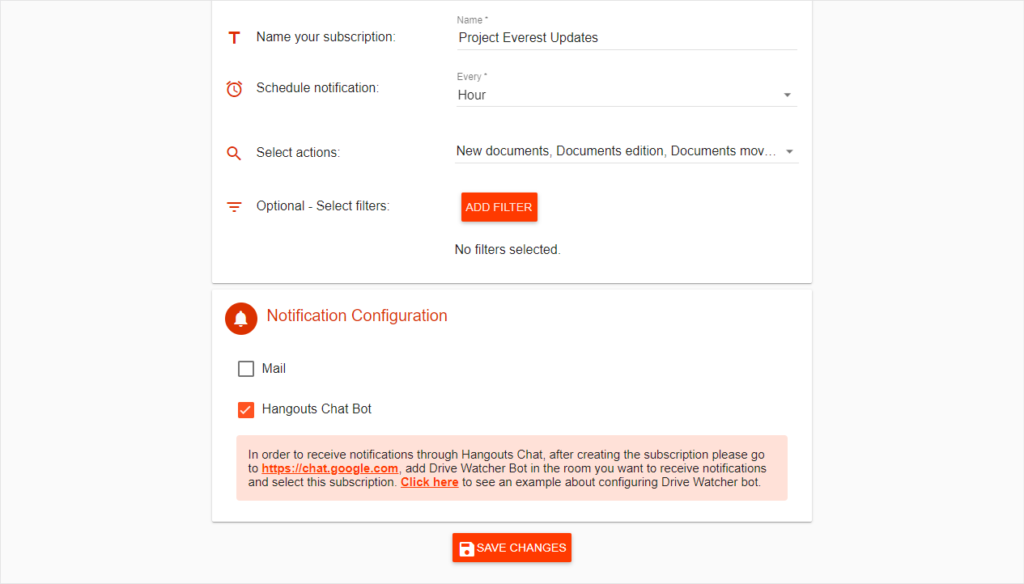 Go to chat.google.com and create a room for you and your coworker.
Add the DriveWatcher bot to the room.
Follow the instructions the bot gives you to add the subscription to the room.